Meghan Elliott, Founder and Principal of New History, a women-owned historic building reuse consulting and strategy firm, has a lot to be proud of. She leads a dynamic and integrated team of historians and licensed design professionals committed to creating innovative solutions to increase the use and viability of existing and historic sites and structures. We sat down with Meghan to hear how she built a consulting firm that would become an award-winning, national leader in historic building redevelopment.
The Impact of an Earthquake
A pivotal moment in Meghan's life was the 1989 Loma Prieta earthquake, also known as the World Series Earthquake. She attended high school in Santa Cruz, California where the earthquake was epicentered. "Nearly all of our downtown Santa Cruz was lost," she said. "I remember a couple days after the earthquake, everyone was devastated, but what stuck out to me was how physically lost people were because most of the landmarks people knew were either destroyed or closed." In that moment, she realized how much we navigate by the places and buildings around us. "That was really a big shift in my life—understanding how important the physical world around us is; how we navigate by it, and how we physically, emotionally, intellectually and socially interact with the space around us."
From that time on, Meghan remained focused on what the world around us means to people, what and how and things are built, and the importance of retaining them to ensure we remember who we are while also guiding where we go in the future.
In college, Meghan studied engineering and studio art/art history for her undergraduate degree and went on to graduate school, where she studied engineering and architecture. Her first professional experience out of school was as an earthquake engineer in California, where she focused on keeping historic buildings life-safe through seismic events in the Bay Area.
After her husband accepted a job in the Twin Cities, Meghan moved to Minnesota. The only problem? She was an earthquake engineer. "When I moved here, no one told me that Minnesotans don't believe in earthquakes. Literally, the building code in Minnesota has deleted the words 'earthquake' and 'seismic,'" she said. "I had just built a ten-year career around earthquake engineering and suddenly had no value as an employee in Minnesota -- and I knew I had to reinvent."
The History of New History
Meghan says she always knew that starting a consulting firm centered around revitalizing and reactivating existing sites and buildings was the path she was going to follow. "I also knew that I didn't have enough resources in Minnesota at the time, including financial resources, connections, clients and an overall understanding of the local marketplace," she said. To begin gaining some of those resources and knowledge, Meghan joined Meyer Borgman Johnson (MBJ), a structural engineering company based in Minneapolis. "Looking back, it was a bold move, but when I interviewed with them, I told them I wanted to join them as a structural engineer, but was very clear with them that my long-term goal was to start New History." Her transparency paid off as MBJ was very supportive of her plans, even letting her sublease space from them as she was starting out.
Along with the support from her company, Meghan pulled together an advisory board of experts with the knowledge, skills and background she needed, but didn't have at the time, in order get New History off the ground. "They were kind and gracious enough to be my sounding board and mentors as we were starting out," she said. "To this day, I still rely on some of those board members for ongoing advice and support."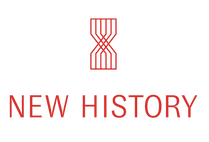 Established in 2011, New History has a project geography throughout the Upper Midwest with a clear mission: to increase the use and viability of historic buildings and sites. Meghan is a firm believer that the best form of historic preservation is use—and New History is centered around just that—keeping buildings in use, keeping them occupied and alive, from a historical, community and economic perspective. Since its inception, New History has played an integral role in preserving and reusing numerous Twin Cities landmarks including the Dayton's Department Store, The Switch House (formerly known as The Soap Factory), Amber Union (the TIES building) and the Hollywood Theater. For more details on these projects and others they've work on, check out their website.
A New Chapter
Meghan likes to think of her career in chapters, with the engineering practice, learning how buildings are assembled, and how the design process comes together being chapter one. Chapter two was creating a space in the market and entrepreneurship with New History. And today, she's well into chapter three, which is transitioning from being a consultant team member and leading a team, to actively participating in real estate development and ownership of historic buildings.
Currently, she's working on converting the historic St. Louis County Jailhouse in Downtown Duluth, MN into a mixed-rate apartment complex with 33 units. "I'm acting as the development partner and owner on that building, so both providing consulting services, but then also stepping into the role of leading the project and acting as the owner as well," she said. The new complex won't just be a place to live, certain parts will be open to the public to view, giving people the opportunity to see the history of the building and how it worked. Meghan says the project will be completed by the end of 2022.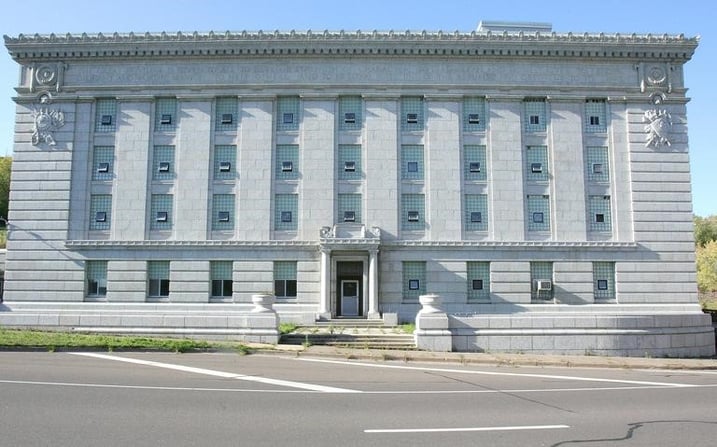 St. Louis County Jailhouse
Meghan has also started actively advocating for the extension of our state historic tax credit program. Last fall, she co-founded RevitalizeMN when the Minnesota state historic tax credit was set to expire in 2021. Our state legislature granted a one-year extension. This year, Meghan and others are working to grow RevitalizeMN and obtain a longer extension of this program that makes historic building reuse possible in Minnesota.
Good people work with good people.
Reflecting back on advice she's received throughout the years; one statement sticks out to Meghan. "Good people work with good people," she said. "I think it's so important to find good people to work with, whether it's your clients, internal teams, collaborators—finding those good relationships that can weather the ups and downs in the marketplace is vital to getting projects done."
Her advice to women starting out in their career: Worry less about what other people are thinking and have confidence in your own skills and abilities.
"Looking back, I spent too much time thinking about what other people thought of me, and I definitely undervalued my own skills, expertise and capacity."
What's Next
There's no doubt that Meghan and the New History team will continue making a profound impact throughout our communities by developing actionable solutions to even the most challenging sites and buildings. The team is currently working through how to balance their consulting work while also participating in the real estate development space, and what that model looks like as they move forward. With the Duluth project underway, and the tremendous impact it's having on the community and the people they're working with, Meghan says it's something they want to continue exploring and doing more of.
Visit the New History website for more information on the firm, her team, and all of the incredible projects they've worked on!
Behind every successful businesswoman is her story, and that's what the our Women In Business blog series is all about. View other unique stories in the series using the below links: