ABOUT US


Serving communities to get things done.
Why Minnwest?
Simply put, you are our first priority. We're a family-owned banking operation that's big enough to get large deals done and small enough to truly listen and work with you as you work toward your individual goals. We have first-hand knowledge of the challenges and risks you face, and most importantly, we're building lasting relationships with doers like you every day. We don't just say our customers come first, we live and breathe it. That's our commitment to you.
Honoring Our Roots
Like many of our customers, Minnwest is a family-owned business that keeps its long-term commitments. We founded Minnwest Bank during the 1987 farm crisis because we recognized how important community banks are to thriving communities. Since that time, we've steadfastly served and supported our communities through good times and bad.
As our customer footprint grew and expanded into urban areas, so did we. Today, Minnwest is one of Minnesota's largest banks-with 36 bank locations and more than $2 billion in assets-and one of Minnesota's ag lending leaders.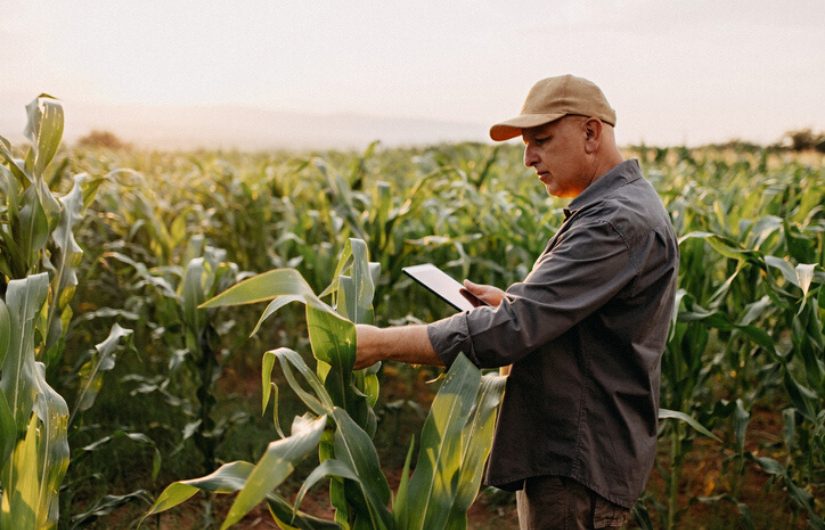 Community Statement
Minnwest Bank is dedicated to community involvement and customer service. Our interest in serving our customers and communities was inspired by our founder, M.D. (Pete) McVay, and has served us well for more than three decades. Today, our founder's vision is shared by more than 390 employees who are dedicated to building and sustaining our local communities.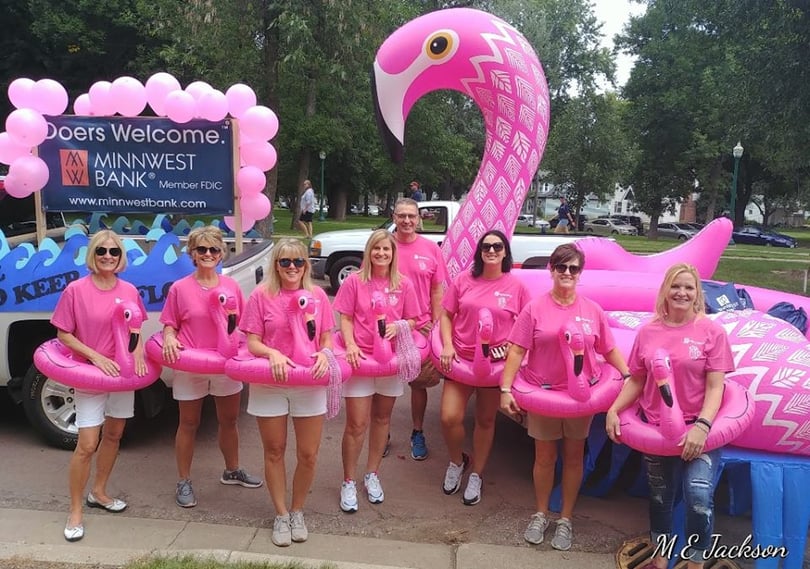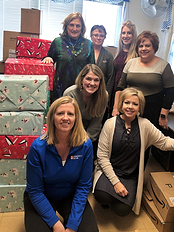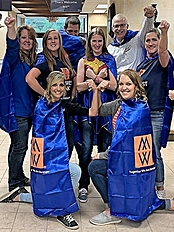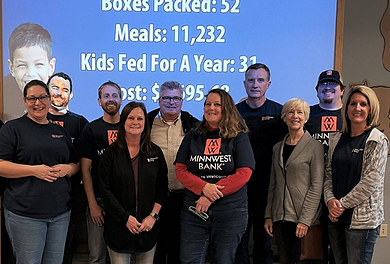 Our community support comes in a variety of forms and includes volunteer work, philanthropic giving, corporate programs, and educational events with a focus on the underserved, underprivileged, child welfare and child education.
1,580
Employee Volunteer Hours
"Runnings has been a customer of Minnwest Bank for many decades and has worked with us in many areas of our business. Minnwest Bank has been a partner to Running's, in helping us grow and expand our business, and has been a resource for all our Cash Management needs, enhancing our operational efficiency and internal processing. The bank and its staff are knowledgeable and continue to provide personalized service to many of our employees and departments within the Runnings organization."
Dan Herrmann, COO
Runnings, Marshall, MN
"CMHP recently partnered with Minnwest Bank on a new construction townhome development. This particular project presented a number of roadblocks before we finally reached loan closing. The one partner always willing to work with us to see the project through was Minnwest Bank. They made the lending process easy and were able to accommodate the many requests and requirements we needed in order to see our project become a reality."
Deanna Hemmesch, Executive Director
Central MN Housing Partnership, Inc.
"Minnwest Bank is a fantastic bank to work with. The commercial staff is amazing and they handle all of my loans with confidence and ease, making my lending experience with them outstanding. The teller line is friendly and outgoing. They greet you by name when you walk through the door and make you feel like you belong. I have been and continue to be impressed with the way Minnwest Bank is your friend in the banking business."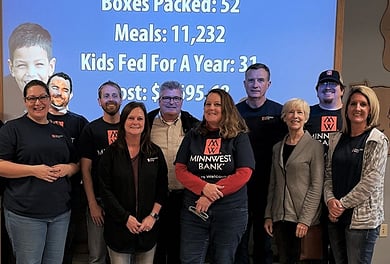 Join a team of Doers
We're always looking for Doers to join our team. To see all of our current career openings click below.
Learn More
Ready to get started? Let's talk.
Whether you're starting a new project or just exploring your options, we would love to help you along the way.
Contact Us Today