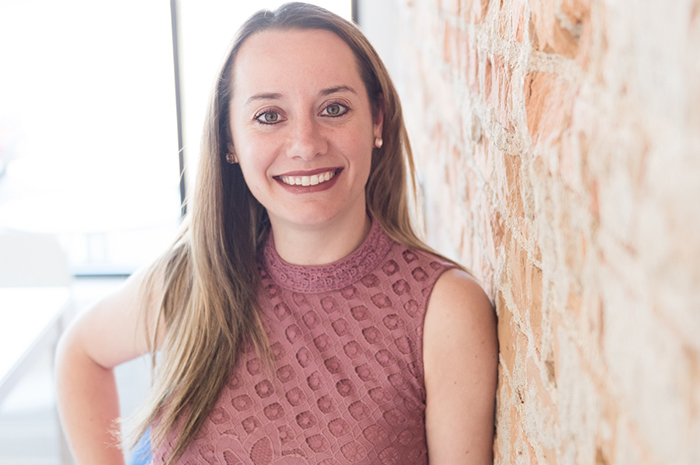 What's a typical day for Ann Vote? There isn't one.
Vote is a Regional Curriculum Specialist for Minnesota Agriculture in the Classroom. In her role with the nonprofit, she helps with its core mission of forging partnerships between schools and the agriculture community.
Vote, who lives in New Ulm, Minnesota, spends her time focusing on schools in southwestern Minnesota. No two days at work are the same.
One day, she's helping a middle school teacher craft a lesson plan around land use and water quality. Another she may find herself meeting with a principal, explaining Ag in the Classroom's curricula and resources or she could be assisting a classroom trip to a local dairy farm.
In a nutshell, Ann Vote's job is to help teachers tailor their lesson plans to include agriculture. The goal of the program is to give teachers the resources they need to help students learn about the workings of agriculture, as well as food and natural resources.
Vote has realized the new generation has less of an agricultural background than their predecessors. Vote is there to help them incorporate ag concepts into classroom lessons that also meet state and national curriculum standards.
These lessons, in and outside of the classroom, help the students understand the world of agriculture that surrounds them, and Vote sees many benefits of the program. These lessons make school more relevant to their lives, especially to those who are growing up on farms. It is the hope that these lessons help students become more educated consumers when it comes to food.
Most of all, Vote hopes these lessons will have a long-term impact on the students and the agricultural communities they reside in, by helping the kids enter the workforce better prepared for a future in agriculture and showcase the potential job opportunities in agriculture.
Regional Curriculum Specialists come from various backgrounds, but all are passionate about increasing ag literacy.
Vote started her career as a teacher in 2005 at Cedar Mountain Schools. She was a newcomer to the town of Morgan, as well as to the day-to-day realities of agriculture. She grew up in Mankato, where her parents worked 9-to-5 jobs, giving her no personal connection to farming. But as she spent more time entrenched in a rural community, she learned more about how the weather and the markets impacted the lives and incomes of her students and their families. "It was eye-opening," she says.
It was also empowering to hear how her students would assist on their family farms at a very young age.
"That was an eye-opener for me as well, with harvest or planting or chores. I just thought that was really neat, that those skills are being taught at such a young age," Vote says.
That's what makes the Ag in the Classroom program so gratifying, because kids are getting a curriculum that has a direct connection to their lives. These lessons build on the students' base knowledge that they acquire at home.
She says communities are also joining the effort to prepare kids for the future in agriculture.
"One thing our communities are working on right now is how do we get our students to come back and be members of our communities and be a force within the agriculture workforce," Vote says.
Operating a farm is very different today compared to 20 years ago. Tech tools are indispensable. And the small family farm is becoming a relic of the past, as operations balloon in acreage.
For students, the evolution of ag means there are many roles to play, whether the students choose to return to their family operation or pursue a career in ag financing. The possibilities are limitless.
Vote hopes she can play a role in helping them find their path.
Learn more about Minnesota Agriculture in the Classroom.
---
For more information on the #WomenInAg series, please see our related blog posts:
Jessie Alt's farm roots take her to an enriching career of plant breeding
Helpful resources for women run ag businesses
Be sure to check back on our blog to hear more from Women in Agriculture.