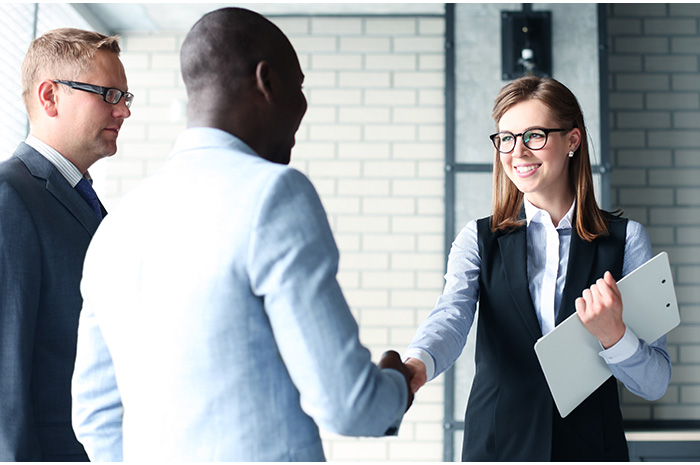 For Minnesota entrepreneurs such as yourself, a traditional business loan is the meat and potatoes for your working capital. For many small business owners, a community bank is the best lending option.
Initially, you may be drawn to your community bank's attractive rates and terms. But once you get that loan approved, you may be pleasantly surprised: Community banks and lenders can offer a rich resource that's key to your ongoing success.
That's because community bank lenders know and understand your community and its needs, so lenders consider additional factors that big banks do not when considering your loan. And because community banks make well-informed loans, they also experience, as a whole, fewer defaults than big banks.
Before you access the many benefits of relationship banking, you have to get through that dreaded bank visit known as the loan interview. With the help of this quick guide, you can show up putting your best foot forward.
What is a loan interview?
Preparing for a loan interview for your small business loan can be nerve-wracking. But it can be helpful to understand the purpose of this interview is not to torture you but to verify that you are a good credit risk with a viable business model — one that can turn a profit so repaying the money won't be a problem.
How to get ready
Before you head in, you want to feel reasonably confident that your business has a decent chance of clearing the hurdles. Put your business through its paces.
Credit score: This can determine what kind of loans you quality for.
Length of time in business: Most lenders require at least two years in business before you apply.
Annual revenues: To get a loan, the case you have to make here is whether your business generates enough revenue so you can cover your loans. Having a handle on your debt-to-income ratio is a good way to prepare.
What do you need for your loan interview?
During your business loan interview, the information you put together in your business plan will be the centerpiece, so it's well worth it to take time to make sure it's polished, and presents your case in a clear, impactful way.
Your business plan should include market research that supports your business expansion. It should also contain plenty of information and data about the service or product, bios of the team members and detailed financial statements.
And on the financial side, you can't provide too much information. The lenders will want lots of data on cash flow, accounts payable/receivable, loans and an audited copy of your financials. To be sure you have all the needed documents, ask the lender before the interview takes place.
Let them see your doer's spirit
Finally, great numbers do a lot of heavy lifting, but a lender also wants to see that spark of passion and drive to make that big idea a reality. Don't be afraid to let it show. After all, if you don't believe in your business, why should the lender?
At Minnwest Bank, we thrive on working with doers like you. With our community roots and expertise, you'll have the right tools to get your business off the ground. Contact a banker today.
For more information about starting your own business, please see our related posts in our #smallbusinessjourney series:
Is your dream job working for yourself? 3 steps to launching your startup