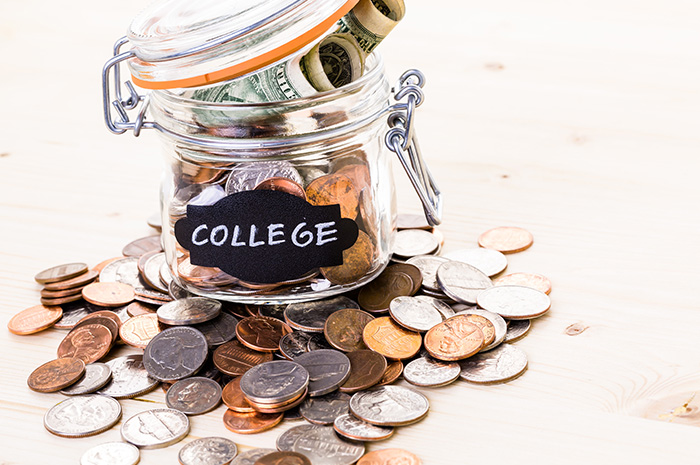 When you see the headlines about what college costs today, the notion of saving up enough to cover it all can seem daunting.
But first, it's important to understand what a profound difference it can make if your child is not fully relying on student loans to cover those endlessly increasing tuition costs.
As an example, let's say your student attends a four-year program at one of Minnesota's state universities, and the total cost comes to $36,000. Here's what happens if the entire amount is funded by loans.
Loans: $36,000
Interest rate: 6 percent
Repayment: 15 years
Interest: $18,682
Total loan costs: $64,682
As you can see, saving now instead of repaying later translates into significant savings. One smart way to save is to invest under the Minnesota College Savings Plan. These 529 accounts let you earn interest on your investments without tax penalties, making your upfront investment stretch even further. Finally, you can start investing for as little as what you'd spend on a typical pizza night.
Making saving for college more palatable
The idea of saving $36,000 on top of every other household and family expense may make you gasp. When it comes to paying for college, think of it as sewing a quilt. To your 529 plan, you'll add federal assistance, income from part-time jobs, work-study programs, scholarship packages, even gifts from family members. In the end, these can reduce your student's reliance on student loans.
Whatever age your child is, these tips can help you prepare for your child's future education.
Gifts: Let family members know that you opened a 529 account and encourage them to consider making a contribution as part of their holiday and birthday gift giving.
Automation: Using your online banking tools, set up a monthly withdrawal, which will help you grow the account without extra effort. Start small, even if it's $25 a month, and every six months or so, see if you can increase that contribution by another $5.
Designate: Whenever you land some kind of windfall, whether it's a gift, inheritance or a tax refund, commit to setting aside a portion for college savings. Whether it's half or one-third, or the entire amount, establishing this habit at the start of your child's life can make a big difference on the college fund.
Options: Starting out at one of Minnesota's many community colleges can reduce overall college expenses, especially if there's one within an easy commute from your home. Consider in-state schools to avoid the significantly higher non-resident fees you'd pay out of state. When your child is in high school, look into the unique opportunity for Minnesota students to earn college credits — for free! Finally, don't discount private colleges. Some have robust scholarship programs to make costs more affordable for working families.
Involvement: Some families get their kids involved with saving for college from an early age. They may start by always setting aside half of their child's cash gifts for the 529 account. Later, kids may be required to set aside a percentage of their allowance or part-time job earnings for college. Being a part of the effort makes them feel involved and invested in making sure they achieve their academic goals.
To help you get started in saving for your child's post-secondary education, MnSaves.orgfeatures plenty of information and resources. Then, with a fee-free savings account from Minnwest Bank, help your child establish good savings habits to help them visualize their bright future. Contact a personal banker today.