As some of you know, I am a co-host of the
"Field Work" podcast
where we dive into topics that surround different farming practices. As we like to say, it's a show that's hosted "by farmers, for farmers." The idea is to discuss the successes and challenges farmers have experienced when it comes to adjusting their farming practices.
We want to know what has worked, what hasn't, and how were some of their management practices tweaked to make certain things work for them in their individual operations.
Late last night, I returned from a trip to Washington County, Iowa, where we recorded several podcasts over two days with multiple individuals who are either farmers, or are heavily involved in the local agriculture that surrounds the area. Washington County has a unique and impressive history of conservation minded farming practices. They have an extremely high percentage of no-till and cover crop acres, and it's been that way for quite some time. The focus of our trip and the multiple interviews that took place, was to dive into the reason for that. How did Washington County become such a prominent leader when it comes to those practices? Now, we can debate until we're blue in the face about whether or not those practices have the ability to work everywhere or not, and whether or not they are always the right thing to do, but that wasn't the point of the recent interviews, or of this article. I'll save that for another time.
Back to the topic at hand, why are those practices so widely accepted in this single county in southeast Iowa? With every individual we interviewed, it kept coming back to one thing:
local networking.
We kept hearing many of the same names pop up over and over again in our interviews. It became obvious to me that the farmers who have taken part in this effort over several decades did not go it alone, it took teamwork. The shared vision and mindset among so many locals is what helped to push these conservation practices through to fruition. A large scale effort to change practices like these, is the result of groups of like-minded people working towards a collective goal. Local NRCS/USDA workers, Extension Office employees, seed dealers, equipment dealers, and farmers themselves all had a hand in the transformation of the local practices. In one of our final interviews, the guest discussed the idea that "every puzzle piece of the support system has to be in place in order to make the changes successful." In other words, numerous people the farmers work with have to have a shared mindset and be determined to make the changes, or the new practices they're working to introduce will fail to get traction. If even one piece of the puzzle is missing, it can be catastrophic.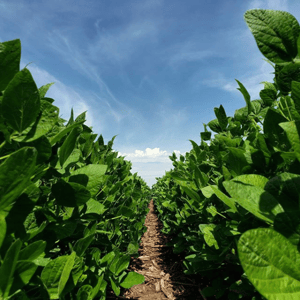 Farming is not a simple job. On our family farm, we don't just "plant a seed, and up grows the corn" as some individuals apparently believe (that topic is also for another time!). I'm guessing it's not that simple for your operation either. The power of networking as an educational tool isn't a secret, but it really came to light in importance over the past two days of interviews. No matter your management practices or your beliefs of how those are best achieved, I think we all know that farming, like any other industry, will continue to evolve for the better. As technology evolves, we continue to develop new machinery, understand more about soil, develop new hybrids, the list goes on and on. So, how do we best educate ourselves as farmers so we can make better decisions moving forward?
Perhaps a powerful network of like-minded individuals could be our strongest asset.
To view Zach's other blog posts view the related posts below. And look for Zach Johnson featured in our Young Producer Video Series coming in September!
Last Updated: August 31, 2020