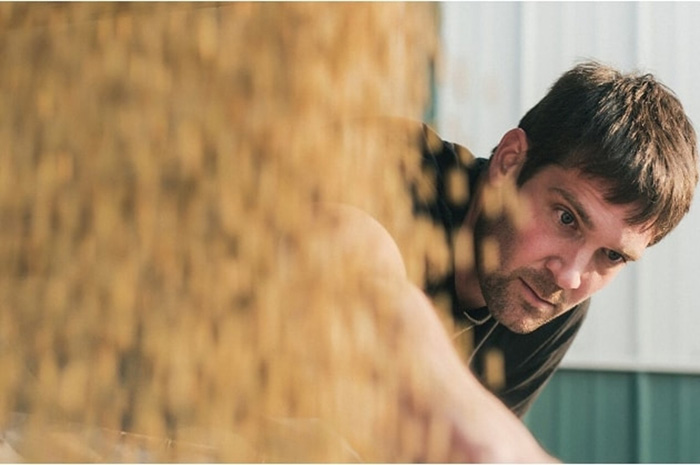 The reasons Zach Johnson began his video blog, MN Millennial Farmer, are pretty simple. Anyone who spends time online or on social media will encounter many opinions about food and how it's cultivated.
As expected, some of these opinions can rub a fifth-generation farmer the wrong way. Zach, who is a corn and soybean producer with his father on their century farm near Lowry, Minnesota, found himself challenged by the partial truths and accusations around farming practices. Like most of us, his knee jerk reaction was to get into a war of words with the naysayers on social media sites and comment sections, to ultimately defend his farming operation.
Like most intelligent people, he quickly realized flame wars aren't very productive. In fact, he had something of an aha moment. The naysayers aren't bad people, and he realized that he more so had an opportunity presented to him.
"They're not involved with farming, but they care about what they eat and what they feed to their kids. They have good intentions. They're just concerned, is all," Zach said.
Instead of arguing, he thought beginning his own conversation was the way to make a good impact on agriculture. He would show people what he does and why he does it. "I'm not throwing stats at you, I'm not trying to make you believe science. This is what I'm doing and this is why I'm doing it." Two years ago, he began to turn the camera onto his life and work, and since then, his YouTube channel has racked up more than 40,000 subscribers.
Posting everything from slice-of-life videos (like choosing a Christmas tree with his wife and four kids), to harvesting soybeans, the MN Millennial Farmer has connected Zach with people around the world. He's found it has especially resonated with farmers, who send him messages, ask questions and share photos from their operations. But what he really loves is hearing from the non-farmers, especially when they tell him they unexpectedly became drawn to a new topic they never knew about and learned something new. "That's what's really rewarding to me," he says.
Looking ahead, Zach would like to hit more hot-button issues to attract more non-ag viewers. Last fall, he did a video about field tiling and his tour of an ethanol plant. His ultimate goal is to shed some light on farming practices, create transparency and educate the consumer so they can make informed decisions.
These efforts are worthwhile, as they give Zach a chance to share the farmer's perspective, in a way that people can relate to.
"I'm just trying to remain neutral and just relate to people, and be somebody they can trust," Zach says. "No one cares about the water that I drink and swim in more than I do. So that's what I try and base it off of. I just try to be real and try to be me."
You can check out Zach's videos on his YouTube channel, MN Millennial Farmer, and keep up with the latest by following him on his Facebook page, where he posts photos, stories and links to his latest video blogs.
Check back on our blog to hear more from the #mnmillennialfarmer.