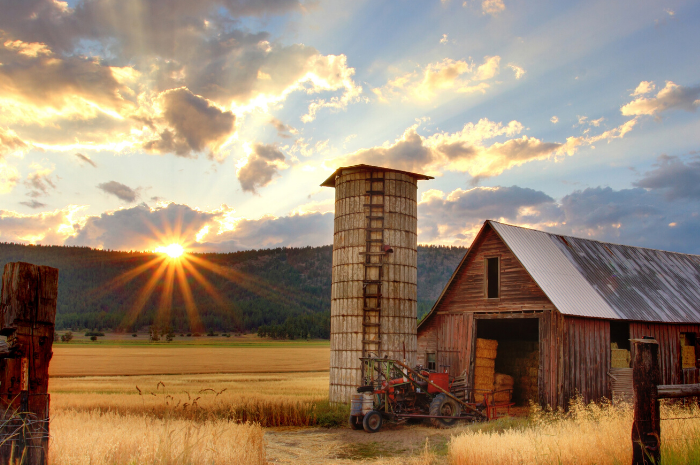 Once the harvest is wrapped up and the machines are parked in the shed, it's time to put in some year-end work in the office. The end of the year is your time to do a deep dive into your operation's records and complete a full accounting of your operation.
Get your books in shipshape now, and you'll thank yourself later. Tax time will be much easier (plus, you'll have the data to trim away some tax liabilities). Not only that, but you will be better prepared when it comes time to meet with your lender next spring to apply for operational credit. Before you take some well-deserved relaxation time following the busy harvest season, spend some time to do some proper end of year accounting. This important wrap up is always a powerful aid for any long-term analysis and planning.
With the help of this simple end-of-year farm record checklist, it's time to get your financial house in order.
Business accounts
Checking, credit, savings and investment. Given the unique work-life model of farming, it's tempting to co-mingle personal and business accounts. If you haven't already, it's well past time to open separate accounts for all things related to your business. Doing so can give your retirement assets better cover, while making financial decisions much less of a headache. (For tracking utility costs, you'll have to estimate how much electricity went to your farm operation, and what went to home use.)
Income and expense ledgers
Related to the business accounts items, see that all business transactions are recorded, up to date and easily accessible with accounting software. Gather and organize any supporting paperwork.
Inventory
This accounts for the value (and number) of owned assets, while also factoring their performance. This can cover everything from the amount of grain in storage from the last harvest season, to the acres of your land. North Dakota State University provides guide that gives a good overview of everything you'll need to complete your inventory. This sheet also suggests doing a final step of peer benchmarking to measure the performance of your operation against similar businesses. Doing so will lend an eyes-open view of your operation's strengths and weaknesses.
Depreciation schedule
Depreciation isn't just for tax breaks. New machinery is expensive, and depreciating the value over its 10-year-or-so life can boost your net income. However, to get the full financial picture, you'll want to account for the asset basis, cost valuation and market valuation. Having this data can guide important business decisions in the months ahead.
Income statement
You might call this a profit-loss statement because basically, this is a full accounting of all your business costs and income. It gives you a straightforward way to measure the productivity of your operation. For a full accounting, you'll need to factor in changes in the value of inventory (farm products) that have occurred over the year. Include listings of accounts payable and accounts receivable.
The first step of your year-end farm record checklist? Turn to Minnwest Bank's agri-business cash management services. Our tools will help you streamline your account management, and get the books in great shape for 2020. Set up a meeting with an agri-business account manager in your community today.
https://www.minnwestbank.com/agri-business/cash-management-services