Minnwest Bank has a new branch in downtown Rochester opening at the end of September!
To celebrate, we decided to spotlight a selection of incredible Rochester-based nonprofits for a community spotlight blog series. We'll share their stories and give each organization $1,000. As a Minnesota-grown business, we value the communities we serve and we look forward to helping Rochester continue to achieve growth and opportunity for many years to come. As a proud supporter of Spark, we're excited to tell you more about these amazing doers and what they're doing for the Rochester community.
A new facility for Spark, Place of Play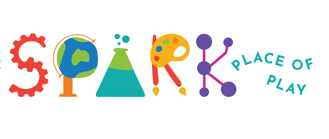 Parents are always on the lookout for places where kids can be kids, where they can learn, investigate, ask questions, explore, use their voices and bodies to play and stretch their imaginations.
This summer, Spark, opened its brand-new, 7,000-square-foot facility at the Apache Mall, featuring all new attractions that are built around the three themes, STEAM (science, technology, engineering, art and math), health and well-being, and cultural connections. Executive Director, Beth Sherden shared some of the highlights with us:
The Our World Bazaar showcases the cultural richness of Rochester's diverse population, which children can explore through dramatic role play through the themes of food, clothing and stories.

Little Sparks gives children ages 3 and younger an exclusive area to explore and play with age-appropriate attractions.

H2OH! lets kids wade into the principles of water through exploration, including a dam-building exhibit that lets them turn on the lights to a model house.

Helix A 16-foot three-dimensional vertical climbing maze.

A Makers Space that offers materials and concepts where can make, create, invent and discover through rotating projects.

And, finally, the green screen area lets them punch up their pretend game by placing them in various settings and surroundings to create their own narrative




An appetite for family-friendly amenities
The opening of the new location marks a strong start of an important and exciting new era for Spark.
Originally, St. Paul-based Minnesota Children's Museum operated it as a satellite location in northeast Rochester, starting in 2012, joining forces with a local grassroots effort to create an interactive, enriching space for kids. At the time, the idea was to gauge how this type of facility would resonate in the community.
For a city like Rochester, high-quality, family-friendly amenities like Spark play a role in its economic development. Rochester's famed medical facility, the Mayo Clinic, has shaped the city of 116,000 in almost every way, fueling its rapid growth of 40,000 people in the last 20 years. A city with a world-class institution also needs world-class amenities to make the community attractive to prospective employees as well as the many people who visit it each year.
By the end of 2019, it was clear that Rochester does have an appetite for family-friendly attractions, as the museum's Rochester location logged more than 30,000 visitors. Then came a big announcement: The Rochester location would relaunch with a new name and new location, with all new exhibits.
"It was time to graduate, go to college and be our own identity so we can serve the Rochester community," Sherden said, adding that the relationship with the Minnesota Children's Museum is still "very close."
The new location, which opened July 30, 2020, is almost twice as large, has room to grow, and it's more centrally located in a highly visible part of the community.
Spark's mission: Building brains through playful learning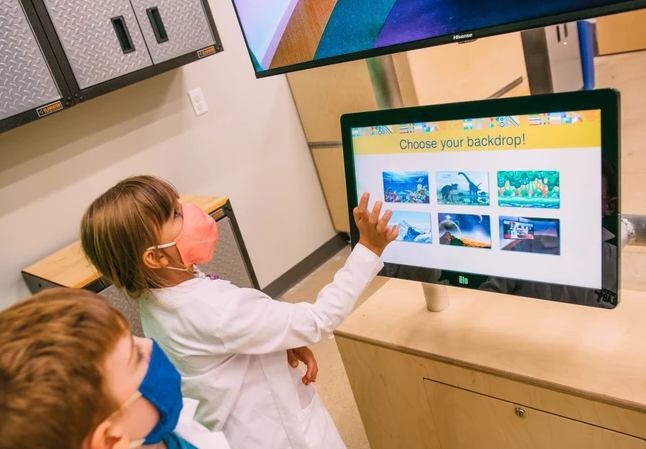 Because of the times we're living in, Spark did have to make some changes to keep families safe, like increasing the amount of cleaning, putting events and other plans on hold, and restricting the number of people in the building. At the same time, the leadership of Spark also recognizes the opportunity to be a resource for elementary-age kids and their family, who will be managing various levels of distance learning starting in September.
"We want to support the schools and families, and we are offering Wellness Wednesdays with dance, yoga and music to help with distance learning objectives," Sherden said.
One thing Spark is passionate about is promoting the value of play in a child's life. Sherden points to the American Academy of Pediatrics, which recommends pediatricians write prescriptions for play, as it builds the structure and function of the brain. But today's world is built around technology and structured activities, which means play gets pushed aside. Spending time at Spark gives children a chance to immerse themselves in playful learning, without the distractions of devices, while their caregivers get inspiration and ideas to support play in daily life.
As a nonprofit, Spark relies on admission fees and the generosity of donors to operate. But because they wouldn't want cost to be a barrier to families, the organization connects with low-income fa
milies through Head Start and the Jeremiah Program, and other organizations providing free memberships to families enrolled in SNAP, WIC or the free or reduced lunch program. Spark's Free First Sunday's are sponsored by Minnwest offering free admission to families and children. To learn more about First Free Sunday's see Spark's Facebook page here.


Spark, Place of Play
Location: Apache Mall in the south corridor of the JCPenney wing, 1201 12th St. SW, Rochester, MN 55902
Hours: Tuesday through Sunday, 9 a.m. to noon, and 1 to 5 p.m. (closed noon to 1 p.m. for cleaning)
Online: SparkRochesterMN.org
Email: spark@sparkrochestermn.org
Phone: (507) 218-3100


How to help Spark, Place of Play
Donate your treasure: As a 501(c)(3) organization, contributions from the community help it stay operational, plus Spark is still fundraising for its capital campaign. Click through to learn more.
Donate your time: Spark is always looking for people to share their time and
talent to provide for programming and educational activities. Fill out the online form to get started.
Look for more Community Spotlights coming soon highlighting other area nonprofits!