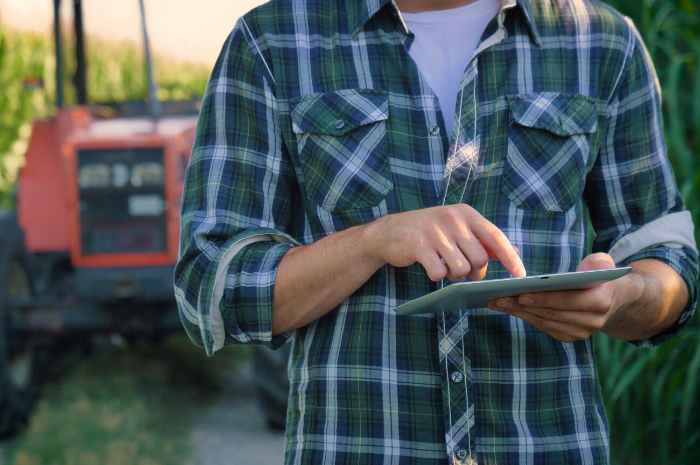 Increased inputs, a competitive global market and competition with larger, more commercial operations. It's hard to imagine a time when the financial pressures were greater on American farmers.That's why calculating your costs of production is essential. Doing so can make all the difference between profit, break-even and being in the red.
You might say knowing your cost of production is simply being a smart, frugal businessperson — living by Grandpa's values. And you would be correct! As harvest ends and the final yields of the growing season are set into stone, it's an opportune time to take a close look at your total outputs versus yields.
If you're new to this practice, your production costs are composed of your expenses (direct and indirect) versus unit of harvest. Direct costs include labor and seed, while indirect costs include fuel, storage, rent, general overhead and wear and tear on your machinery. In other words, you're pulling in every bit of data from the things you need to make your operation run. Add these together, and divide by bushels of soybeans and corn. And yes, achieving the right balance in your calculation does become more complex when you produce more than one crop in a season.
The bad news: Considering 2019 is shaping up to be one of the wettest in recorded Minnesota history, expect those lower-than-normal yields to nudge your production costs upward. At the same time, knowing your production costs keeps your eyes open wide for planning the next season. Being rooted in reality is always the best way forward, even if the news isn't what you want it to be. Grandpa would surely agree, don't you think?
Calculating production costs helps identify your break-even
Like many producers, you've developed the practice of storing crops so you can take advantage when the market lands in that sweet spot. Knowing your cost per bushel of corn or soybeans harvested gives you a defined line. When collecting the data for your production cost calculation, commit to a full accounting, so the best choice for your operation is clear. Otherwise, kicking the can down the road will not do you any favors in the long run.
Production costs offer that much-needed post-season gut check
In agriculture, relationships mean everything. You turn to the same seed rep, the same mechanic, the same broker, the same family of Nelsons for the land lease. Relationships make it work. Even the strongest relationships can benefit from a reality check. Knowing your production costs lets you take a step back. Instead of lopping off yet another percentage from your annual income to make ends meet, give negotiation a try. Talking about this season's change in production costs gives you a basis, the footing to seek better prices. Because the writing is on the wall: If costs can't come down, you have no choice but to look elsewhere and eventually cancel.
Production costs help you shape your buying strategy
When planning for the next season, this season's production costs can guide your operations for the coming year. Is it time to get serious about increasing acreage, looking into conservation tillage or cover crops? It can also help you finalize other big decisions, such as whether it's time to make your move on replacing equipment or updating buildings.
When it comes time to meet with your lender at Minnwest Bank before the next season begins, you'll be confident that your plan puts you in the best possible position for success. Minnwest Bank can offer the help you need to ensure your operation reaches maximum efficiency.